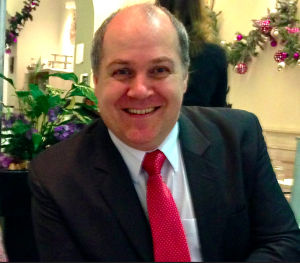 Hal remains a director of Creative Learning Systems, but has also taken on directorial roles in other small companies, including Know Escape ltd, and Chelmsford Community Radio as well as retaining an interest in Rolling Stage Hire.
Hal works a lot from South East Asia where he acts as a consultant to Framedia-Inc, a specialist e-learning company. Hal spends most of his time in Manila, where he has taken up residency. His work is to establish a national scale web based learning system to deliver anti-money laundering training across the Philippines.
Hal is a self-confessed Land Rover fan, having owned an old model defender for several years. He enjoys driving off road along 'green lanes', and generally going on road trips to far-off places! He maintains his passion for broadcast technologies and can sometimes be heard on air at Chelmsford Community Radio, although he maintains the radio station is for the talented presenters, not the directors!
Hal is often to be found talking to audiences about creative approaches to learning using technology and innovative physical and virtual learning space design. In his spare time he plays the drums, supports sports development for young people and is a keen photographer and videographer.