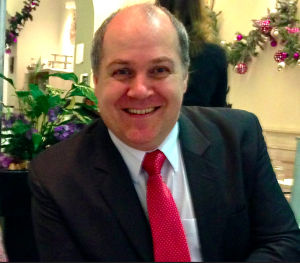 Hal is now a director of 'Creative Learning Systems' in the UK, which is a company that is dedicated to developing exciting and innovative approaches to learning using new and emerging technologies. Whether it is through re-designing a learning space, running workshops with staff and students using new technologies, or creating web based or mobile applications to deliver a unique approach to learning, Creative Learning Systems will want to help!
CLS are currently delivering an online learning platform for 40 local authorities in the East of England, which takes up most of Hal's time. However there is still an opportunity to advise  schools and colleges about effective learning with ICT, including running staff training and workshops, as well as exemplar lessons in how technology can help… and where it really doesn't need to be used!
A real passion for Hal is to use radio broadcast technologies to help excite learners of all ages, and find ways of developing immersive approaches to education that exploit the technologies, without making them an explicit focus. Hal is a new member of the Broomfield Hospital Radio Presenting Team, working on the Sunday night request show. This is something Hal really enjoys and wants to develop further!
Hal's background is as a headteacher and educational researcher, having spent 15 years in the classroom and 6 years in a university research department, developing learning tools and promoting the use of social learning and community development in different sectors.
Having worked with the BBC on the fabulous 'BBC Blast' project from it's inception in 2006, and working on innovative research since 2001 exploring creativity in learning, Hal is frequently found running animation workshops, radio and podcasting activities or video based lessons. He also authors DVDs and runs 'DVD Studio Pro' as a website where others using Apple software can come and learn about all things to do with DVD.
Hal is often to be found talking to audiences about creative approaches to learning using technology and innovative physical and virtual learning space design. In his spare time he plays the drums, supports sports development for young people and is a keen photographer and videographer.